Music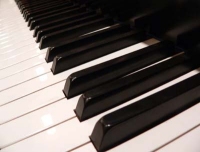 Music wasn't my first love, it certainly will be my last.
When I was young, I listened to Veronica's top 40 on my AM transistor radio. On Saturday afternoons.
And watched Avro's TopPop. In my opinion those days they made all kinds of different music. From really poppy, R&B, punk, to rock.
That is what it made it interesting for me.
When I got older I heard my friends brother playing an album from E.L.P. And I was kind of hooked and wanted more. My friend and I were lucky his brother likes all kinds of Prog music. Those days they called it Symphonic Rock. Within a short period I got to know albums from Yes, Genesis, Tangerine Dreams and many more.
I took a subscription on the music library in Utrecht and worked my way through from A to Z. And boy, what a lovely period that was, exploring new artists, bands and types of Prog.
There was also a radioshow on Monday evening by the presenter of the earlier mentioned TopPop show, Ad Visser. Ad was also into Symphonic Rock and played new albums in his " Super Clean Dream Machine" show. When this show stopped, Wim van Putten took over (at another broadcasting company) with his LP-show. Later the LP and CD show. Wim broadcasted sometimes complete live concerts. For example from Camel.
And then I fell in love and got married. And became a father of three wonderful kids.
So, my priorities changed too. That implied I only followed the "big" bands like Genesis, Yes and Camel. To name a few.
When the kids grew up to wonderful adults, I saw a advertisement of a band performing at Cultuurpodium " de Boerderij". And decided to go. I cannot remember the name of the band performing.
At the door, waiting to get in, I met lovely prog lovers and found out I had missed the whole progscene. It was still alive and kicking. Also I was surprised by the diversity of the bands. Big or small, so many names I never heard of. What to think of the band IQ?! They perfomed almost for thirty years now. And I had never heard from them. You can imagine I had to do some catching up. And I did. There are so many (small) bands that make wonderful music. Just take a look on the websites or subscribe the newsletters of " De Boerderij", " 't Blok (ProgFrog)", " De Pul" and " Parktheater (Serious Music Alphen)".
At one of the concerts I met Markwin Meeuws. Markwin is the owner of Progstreaming (and related). We talked and after a while we became friends. Good friends.
I helped Markwin witha redesign of the progstreaming.com website. The maintenance was too extensive. With the new setup I managed to bring down the maintenance time to a fifth. Also we added all kind of new features, like Bands In Town, search function and more. Markwin had the wild ideas and I implemented them.
Markwin was also a reviewer of the biggest Dutch progressive website " Progwereld". And they needed another photographer. Because I already made concert pictures just for fun they asked me to join. We work with a nice team of reviewers and photographers. Every week a newsletter is sent out with news and at least four reviews which can be read on the site.
The site " Progressive Chart" is the result of the cross-fertilization between Progwereld and Progstreaming. Progressive Chart is a list with albums of the last twelve months for which listeners have voted. Every beginning of the month a new list is published. Bands and musicians are eager to be in the list, and even better in the top ten. I designed the list on request of Progwereld and Progstreaming.